Vines Creek Bridges replacement
Key facts
The project cost $28 million and was fast tracked by the Queensland Government as part of the Accelerated Works Program.
A 3-metre-wide off-road shared pedestrian and bicycle riding pathway was constructed as part of the upgrade.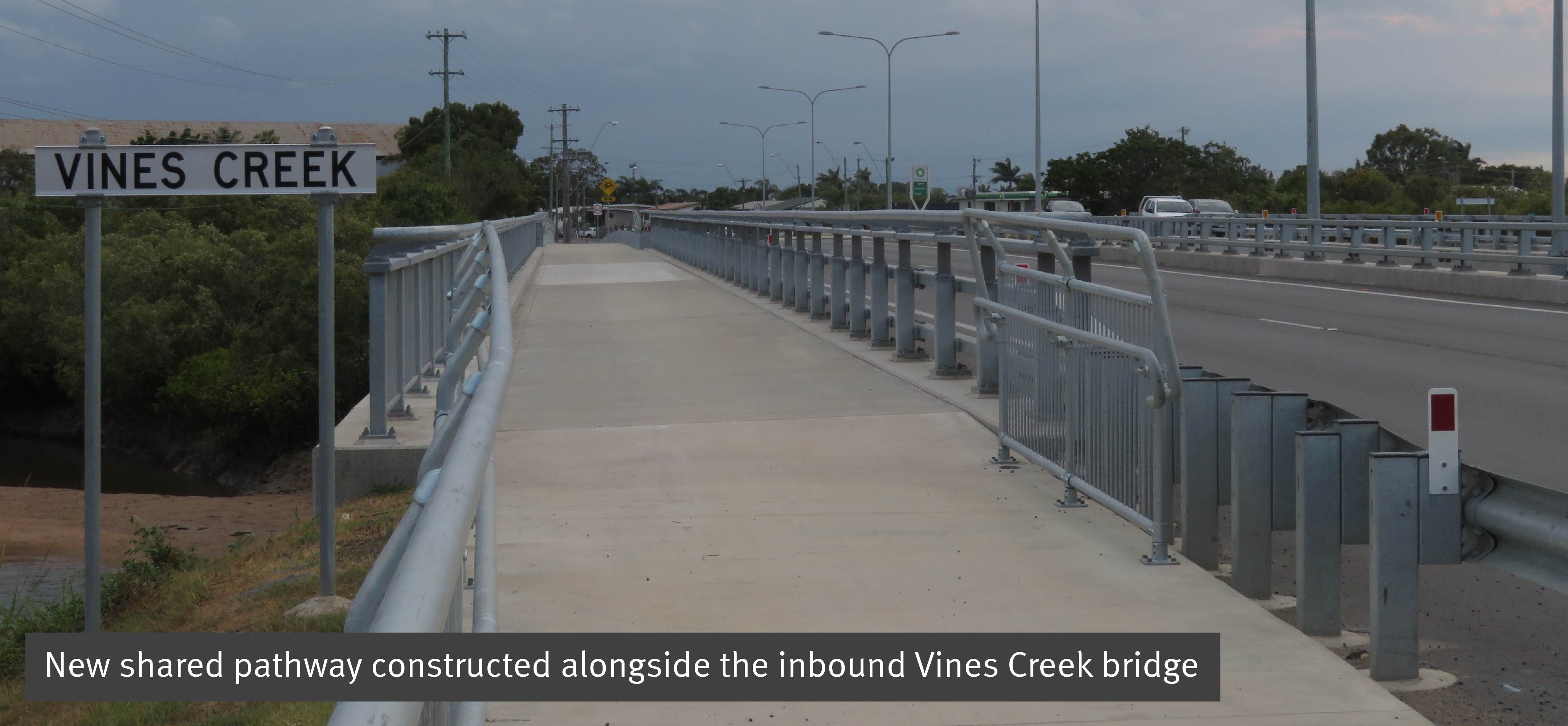 Further active transport enhancements in the region
The application of the CIP to the Vines Creek Bridges project has also supported further cycling infrastructure enhancements in the area. This includes two projects funded through the Active Transport Investment Program (ATIP) for the 2019-20 financial year.
TMR is funding the delivery of a dedicated shared pathway for bicycle riders and pedestrians, extending from the Vines Creek Bridge on Harbour Road (south bound side) to the Ron Searle Drive roundabout. Following that, the pathway will be extended from Ron Searle Drive roundabout to the Mackay Marina precinct along Ron Searle Drive. This second extension will be delivered by Mackay Regional Council with a 50/50 grant from TMR's Cycle Network Local Government Grants Program.
In total, an additional 2.6 kilometres of shared path and boardwalk (to preserve mangrove habitats) will be added to the network. Once completed, this link will provide a continuous shared pathway from the Mackay Harbour into the city centre and connection to the existing Bluewater Trail.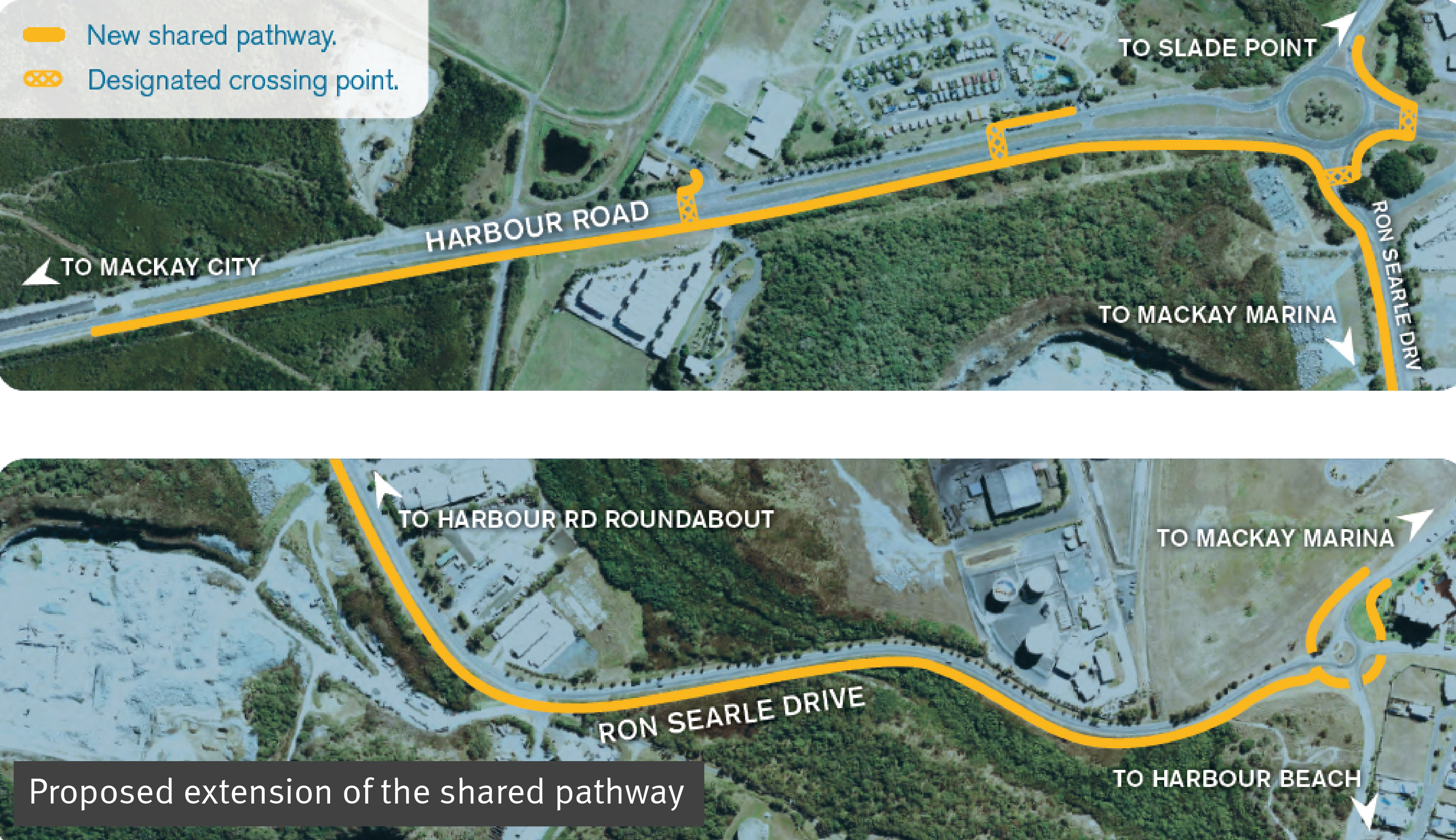 For more information, please contact the Cycling and Programs team by emailing Cycling_Infrastructure_Program@tmr.qld.gov.au.
Last updated 07 September 2023