Labrador – Carrara Road, Gold Coast Highway to Napper Road, construct cycleway
Planning is underway for a bicycle way on Olsen Avenue between the Gold Coast Highway and Napper Road.
A business case is being developed for an on-road bicycle way on Olsen Avenue that will improve safety and provide important connections for bicycle riders to the surrounding suburbs, such as Labrador, Biggera Waters, Arundel and Southport
The department is committed to delivering infrastructure and programs to encourage more people to ride, whether it be for recreation, commuting, fitness or socialising.
Benefits
Improves safety
Improves network efficiency
Accessibility
Contributes to economy
Better active transport
Improves ride quality
Key features
Dedicated, separated on-road bicycle lanes in both directions on Olsen Avenue.
Connections to existing on and off-road bicycle riding facilities in the area.
Improved intersection configurations and line making.
Funding
This project is fully funded by the Queensland Government. Investment ID 1204182
Total investment

$3.879 million
Queensland Government

$3.879 million
Current status
We are currently in the business case stage of this project.
We will be engaging with the community to ask them to provide feedback and subscribe to an email service to remain informed during the business case stage.
Project map
Map of proposed bicycle way on Labrador–Carrara Road (Olsen Avenue) between the Gold Coast Highway and Napper Road intersections that will deliver a separated on-road bicycle way in both directions of travel.
Artist's impression of the bicycle way
Artist's impressions show what the bicycle way could look if constructed.
Olsen Avenue northbound to Harbour town Shopping Precinct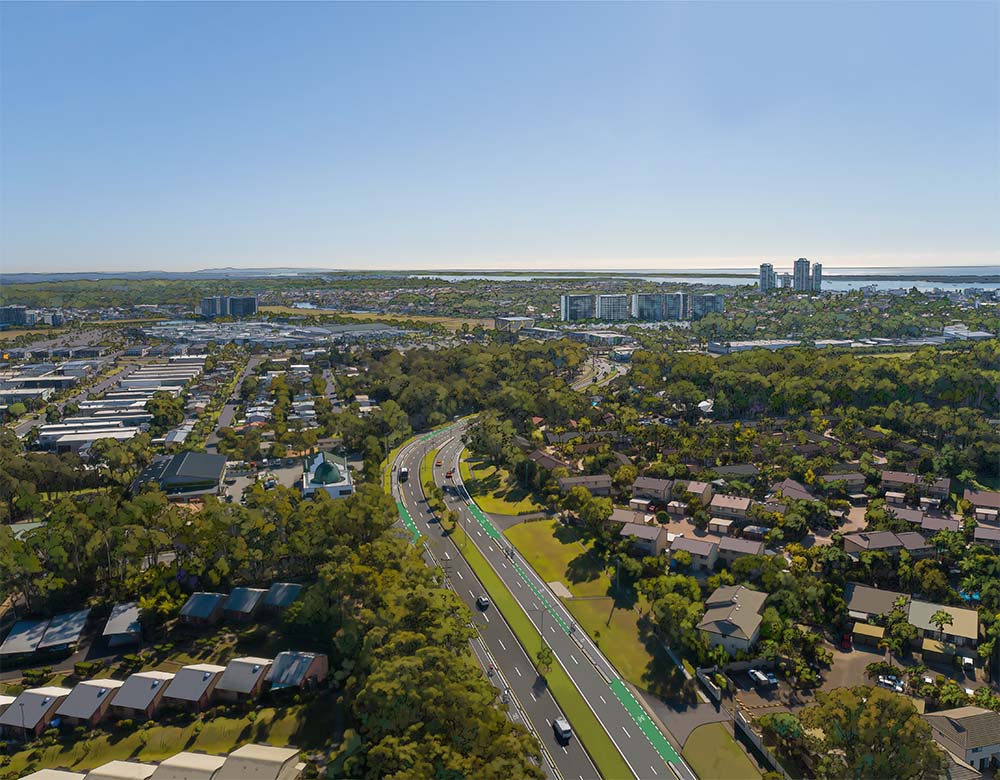 Bicycle way on Olsen Avenue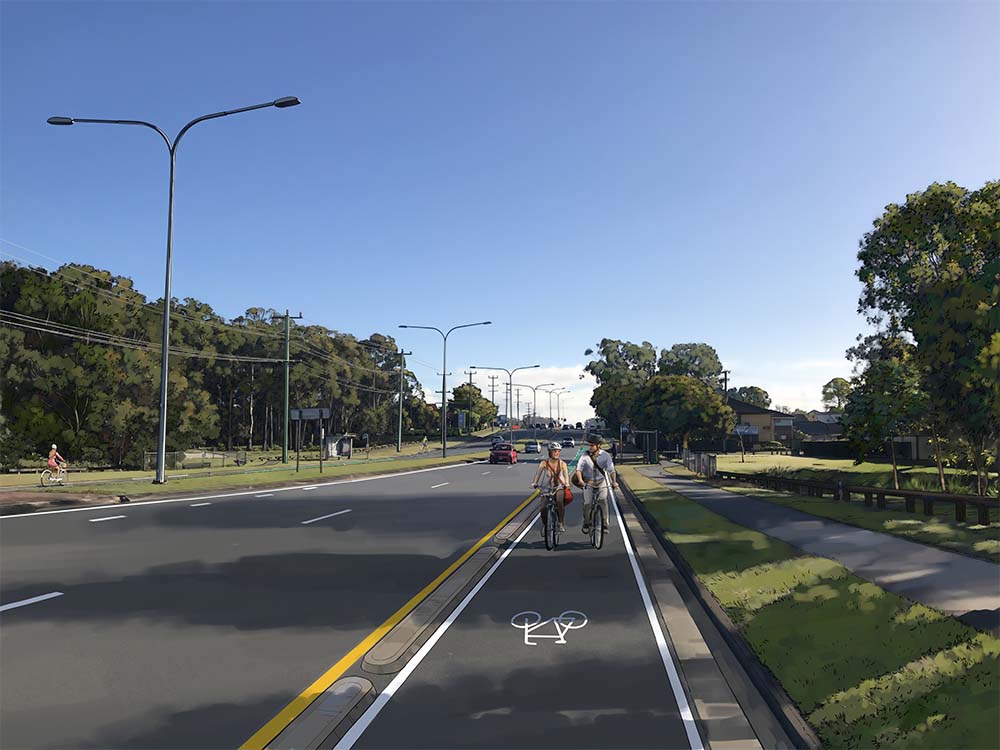 Olsen Avenue southbound to Gold Cast Hospital and Griffith University