South East Queensland 2022 flood reconstruction works
Repairs are underway across South East Queensland after extensive and severe damage to the state-controlled road network was caused by sustained heavy rainfall and flooding in early 2022.
Flooding caused significant road damage in 22 local government areas across South East Queensland, including numerous major landslips, widespread pavement damage and scouring around bridges and culverts.
As soon as it was safe to do so, the department had crews assessing road damage and making urgent repairs to restore access for communities. Key road links were reopened by early March 2022.
Further heavy rainfall in late March 2022 made some damage worse and caused significant landslips in the Gold Coast hinterland.
Emergency works, including removing road hazards and repairing minor pavement damage, have been undertaken to ensure damaged roads are safe until full reconstruction can be completed.
Damage assessments and repairs are ongoing. Due to the widespread and severe nature of the damage, a significant program of reconstruction works will be required over the next 2 years.
Benefits
Restores damaged infrastructure
Contributes to economy
Contributes to regional growth
Key features
Restoring access for communities and businesses.
Restoring damaged roads and road surfaces.
Repairing damaged structures, including bridges and culverts.
Repairing damaged slopes and batters along roads.
Clearing silt and debris.
Funding
Assistance will be provided through the jointly funded Commonwealth-State Disaster Recovery Funding Arrangements (DRFA).
Current status
Damage assessments and repairs are currently underway across south east Queensland.
Repair progress on key damage sites includes:
Beechmont Road—Emergency works were undertaken to stabilise the upslope area and construct a side-track to restore single-lane access under travel restrictions from 28 July 2022. Major reconstruction works are ongoing to restore the road to 2 lanes.
Gold Coast–Springbrook Road—An extended full closure will be required to repair the major slip site located at the one-way section. Reconstruction works at other sites along this road will be undertaken under changed traffic conditions.
Traffic information
For up-to-date traffic and travel information on road conditions, incidents, vehicle crashes, roadworks and route information updates, visit QLDTraffic.
Images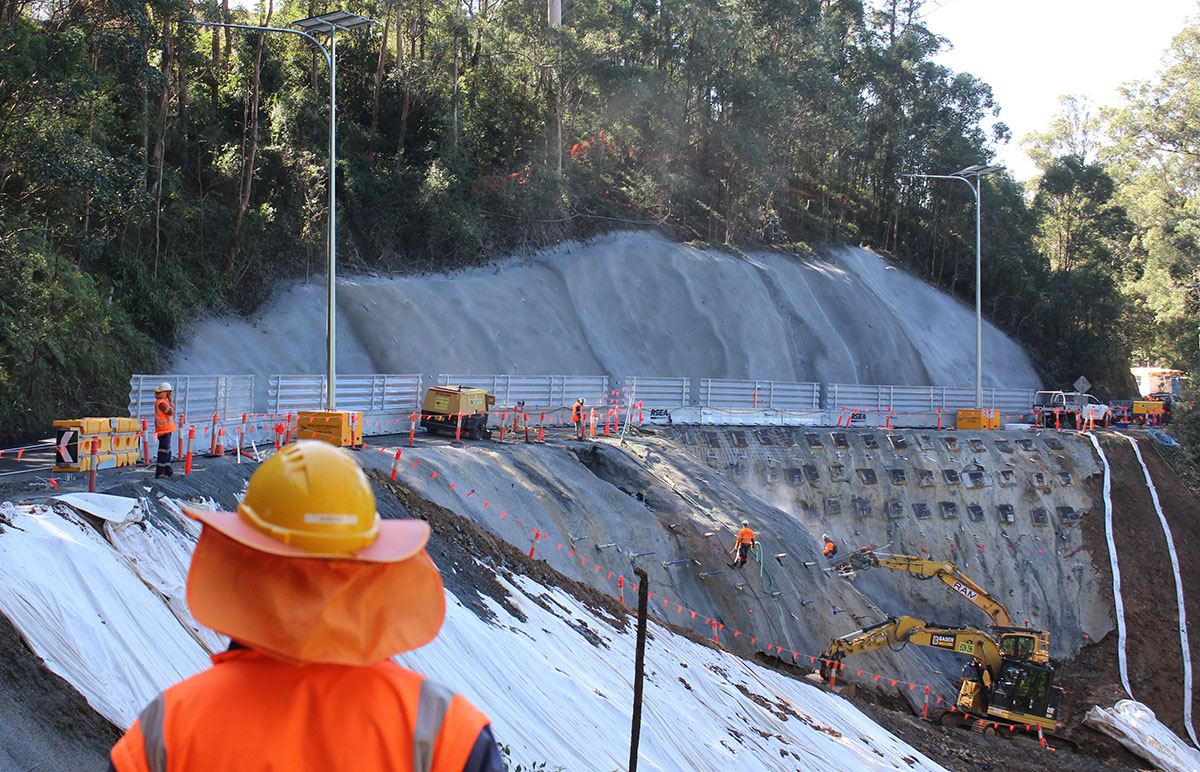 Beechmont Road slope stabilisation works in progress.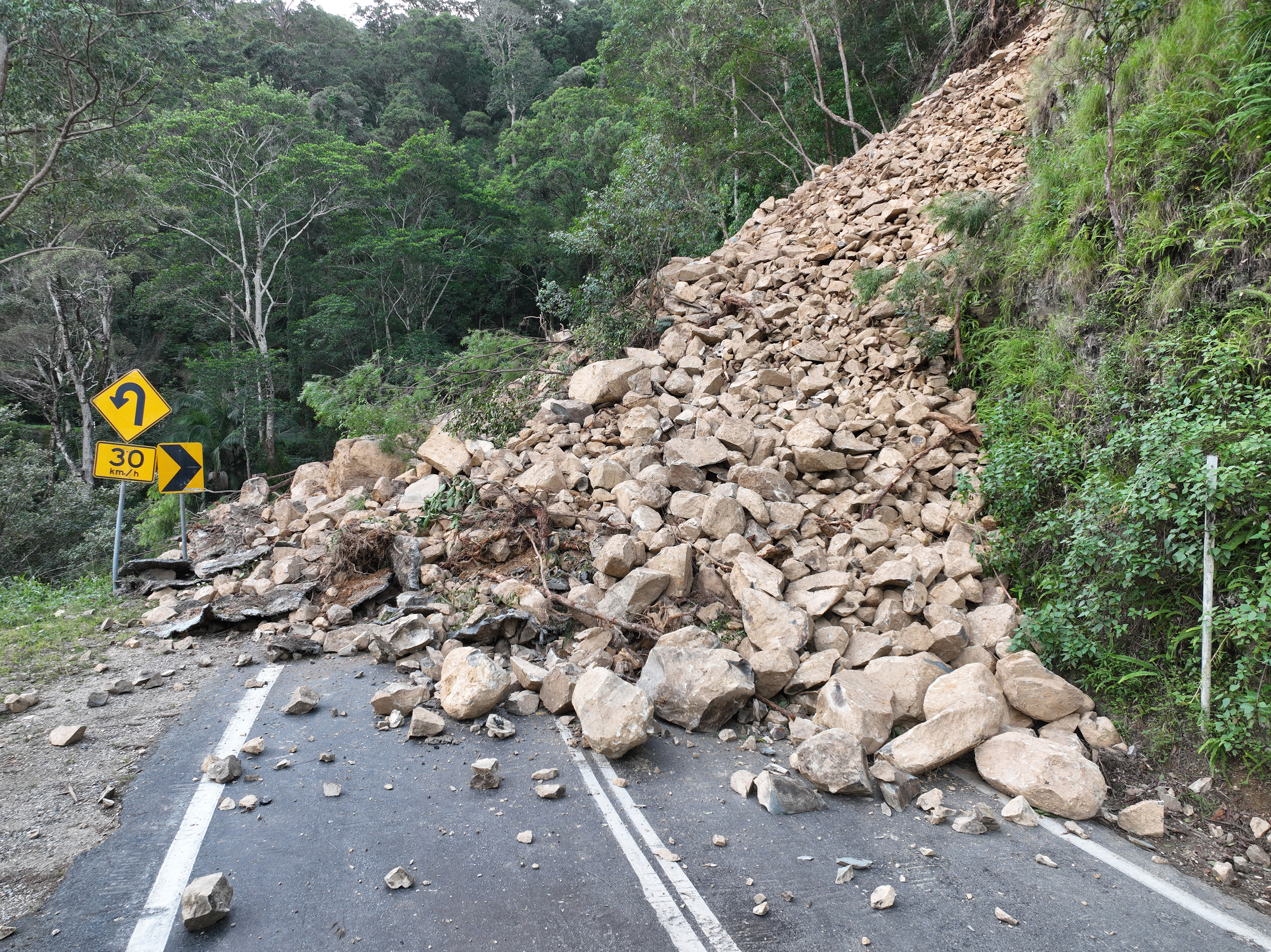 Heavy rainfall caused a significant landslip on Gold Coast–Springbrook Road, covering the road with rocks and debris.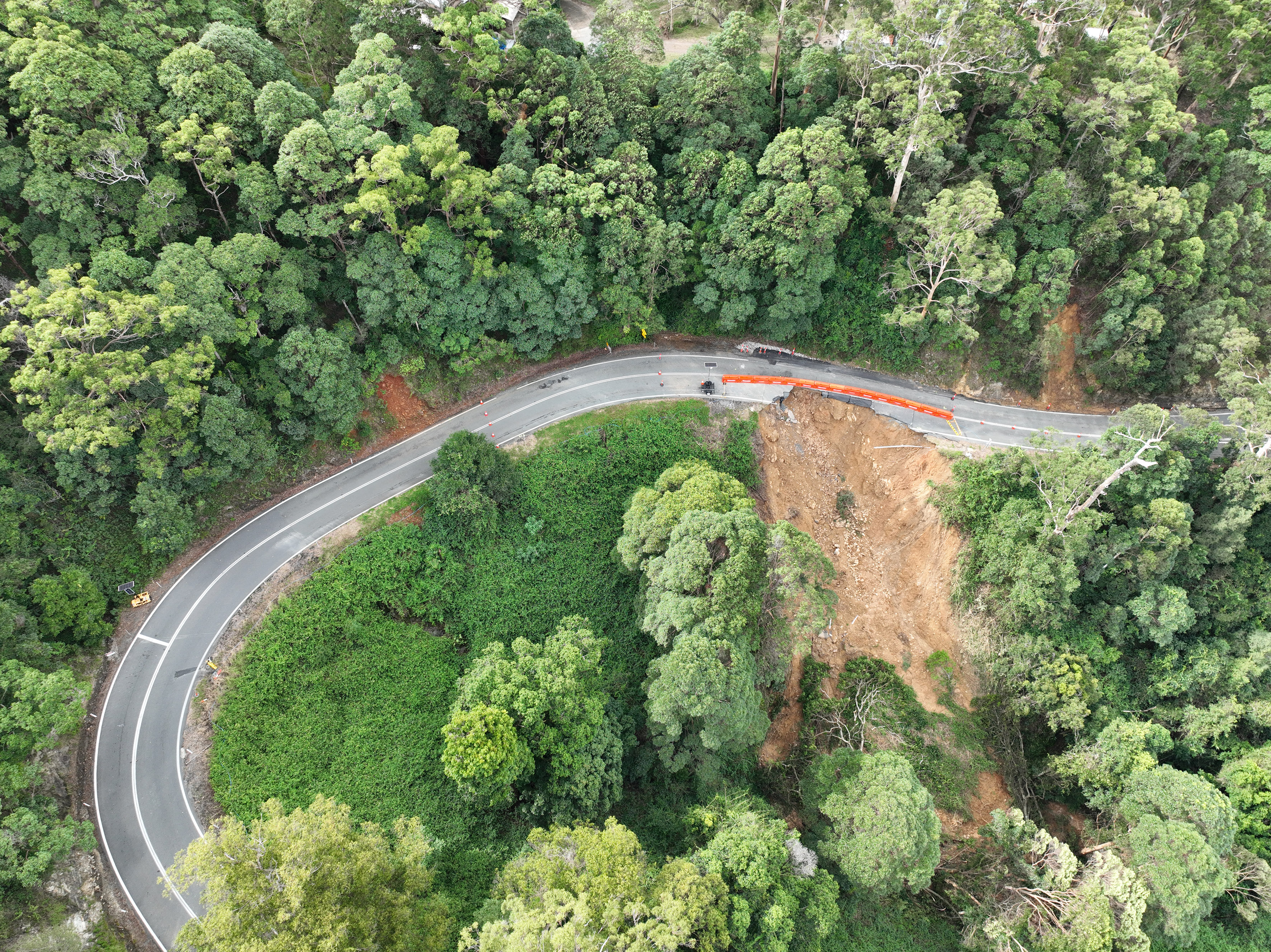 Heavy rainfall caused a significant landslip on Beechmont Road.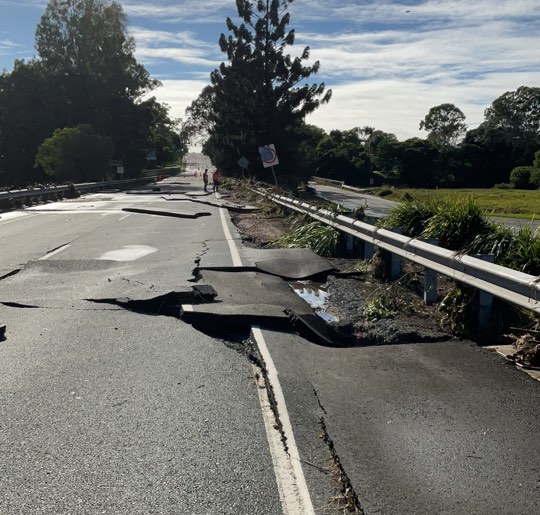 Floodwater caused major pavement damage on Brisbane-Woodford Road at Bald Hills Flats.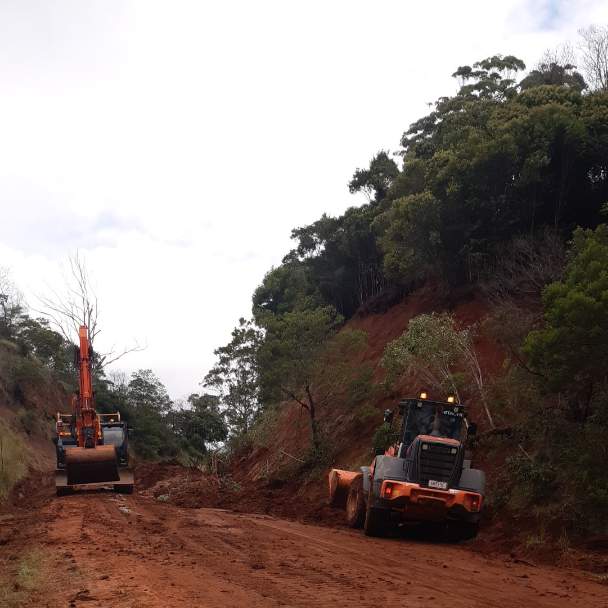 Crews clearing the road after heavy rainfall caused a landslip on Esk-Hampton Road.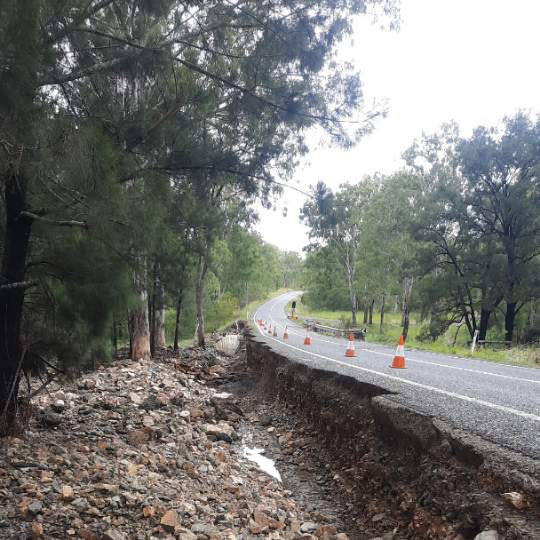 Floodwater severely scoured the road shoulder on the Isis Highway (Childers-Biggenden).