About school road safety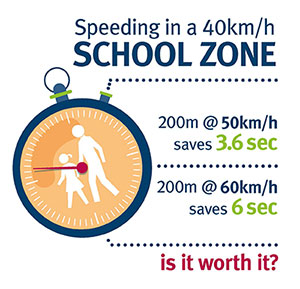 The Department of Transport and Main Roads is committed to road safety around schools. The safety of children travelling to and from school – by walking or cycling, by school bus or in a private vehicle - and the provision of safe crossings are a key priority for the department.
Road safety education should start from childhood, with repeated messages through to young adulthood and beyond. The department supports this through public education campaigns, community engagement and funding for road safety education programs targeted at school-aged children, mainly through the Community Road Safety Grants scheme.
Curriculum resources that support teachers to deliver road safety education in the classroom provide another opportunity to reach young Queenslanders with positive messages over their lives about how to use the road safely. We are currently reviewing our approach to developing these resources. Email the Road Safety team at roadsafety@tmr.qld.gov.au for previously offered resources, including Road Safety Matters.
Last updated 29 August 2022