Through truck restrictions—Brisbane Urban Corridor
The Brisbane Urban Corridor is an urban arterial road corridor which includes:
Mount Gravatt-Capalaba Road
Kessels Road
Riawena Road
Granard Road.
The corridor is a link between the Warrego/Cunningham Highways, Ipswich Motorway and the Gateway Motorway/Bruce Highway.
A 'Through Truck Restriction' has been in place since 2007, responding to community concerns about volumes of heavy vehicles travelling through this corridor. Heavy vehicles (excluding motorised caravans) cannot access this corridor without a local destination within the corridor—the Logan and Gateway Motorways are to be used instead.
This heavy vehicle access restriction is in place 24 hours a day, 7 days a week. A 'No Truck' sign is shown on the route as per Queensland road rules.
Automatic Number Plate Recognition (ANPR) cameras are in use on this corridor.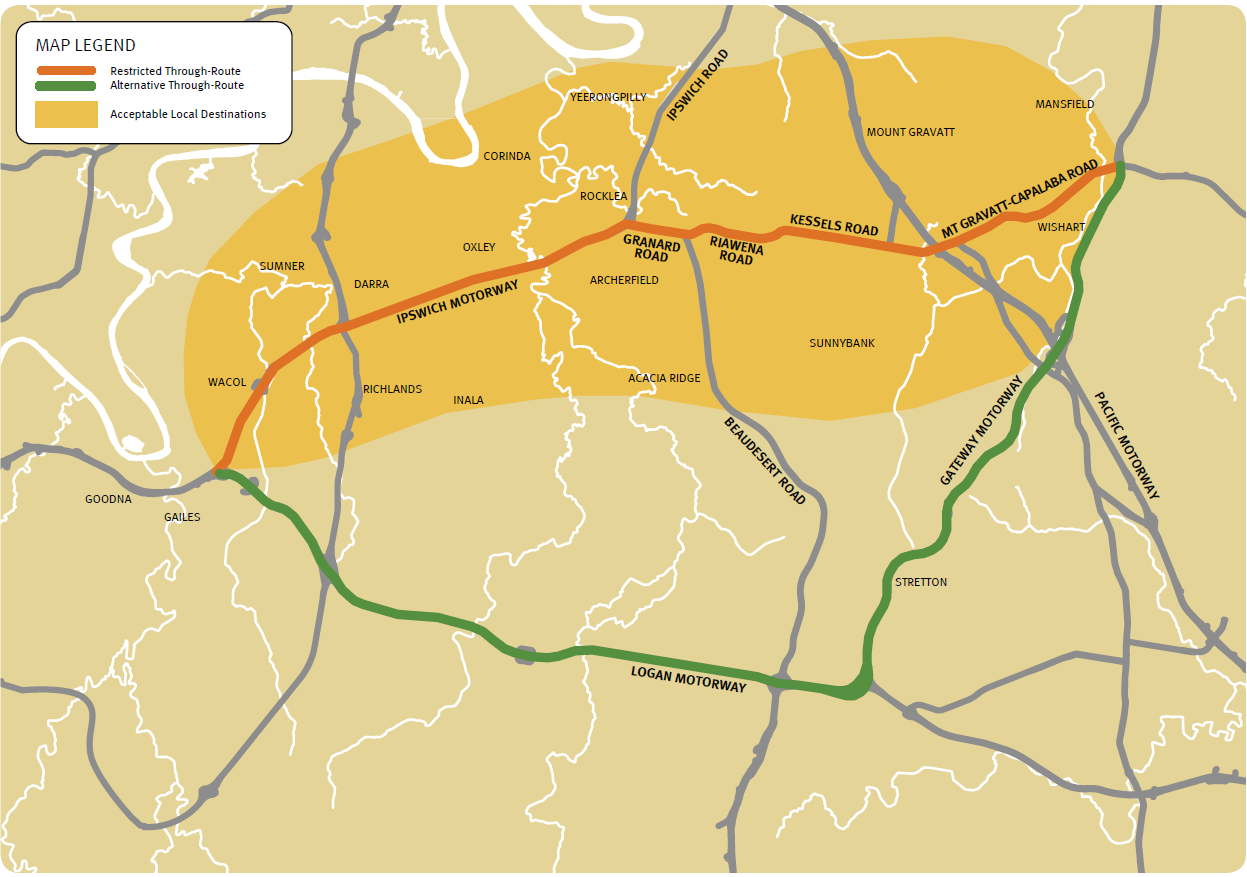 View full size map
Brisbane Urban Corridor infringement notices
If you use the corridor as a shortcut between Rocklea and Wishart without a local destination, the ANPR cameras can record your vehicle and you may be issued with an infringement notice.
Penalties apply for individuals and organisations. If you have been issued an infringement notice and believe it was issued in error, you may contest the fine by following the directions included on the notice. You may be required to provide evidence to support your use of the corridor.
If you have any queries related to the Brisbane Urban Corridor or enforcement activities, please contact us.
Last updated 14 November 2022