Safety around roadworkers and roadworks
When you're driving through roadworks, it's important to drive to conditions; obey the speed signs and directions from roadworkers and traffic controllers who are delivering infrastructure and road projects for Queensland. Somebody's family member – a partner, parent, or a child – is working in these dangerous environments and like you, they want to get home safely.
Even if roadworkers are out of sight, they can still be on-site. Roadworkers may be above, below or beside the road, just outside your field of vision.
There are other reasons for reducing your speed and driving safely around roadworks. There can be construction vehicles manoeuvring in or out of the site, changed road conditions such as temporary road surfaces, changes to the road alignment or debris near the road.
Reducing your speed from 60km to 40km per hour for 1km in a roadworks zone takes only 30 seconds from your day. To improve speed compliance through roadworks, we also worked with the Queensland Police Service to deploy mobile speed cameras to encourage road users to stick to the speed limit.
Visit our road conditions page for more information on roadworks signage, hazards and how to report roadwork issues.
Keeping roadworkers safe
Roadworkers work alongside live traffic and moving vehicles – so they rely on us to keep them safe.
Slowing down, staying alert, driving to conditions, and obeying directions from roadworkers and traffic controllers will help ensure we all get home safely to our families.
The StreetSmarts videos below give a first-hand perspective from roadworkers working next to live traffic every day:
Visit our StreetSmarts page to learn more about road safety behaviours and being smarter on our roads.
Current construction program
Queensland's current road infrastructure program is the largest in the state's history. With hundreds of projects in construction or planned to keep our state moving and connected, it's important to know what to do when driving through a work site and how to respect roadworkers and traffic controllers so everyone gets home safely.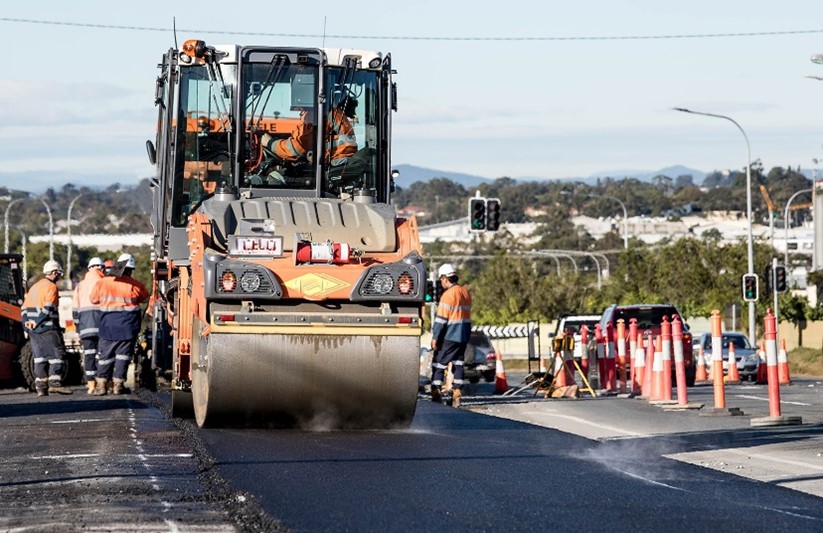 A roller rolling a road on a roadwork site.
Last updated 26 July 2023