Anchorages
Anchorage areas (anchorages) are a critical part of safe and efficient port operations.
Anchorages are pre-determined locations for ships to safely anchor and are essential to the operation and management of commercial shipping associated with ports. Anchorages play an important role by:
enabling port efficiency
enhancing safety on the waterways
allowing commercial ships to conduct maintenance
minimising potential environmental impacts.
Anchorages at priority ports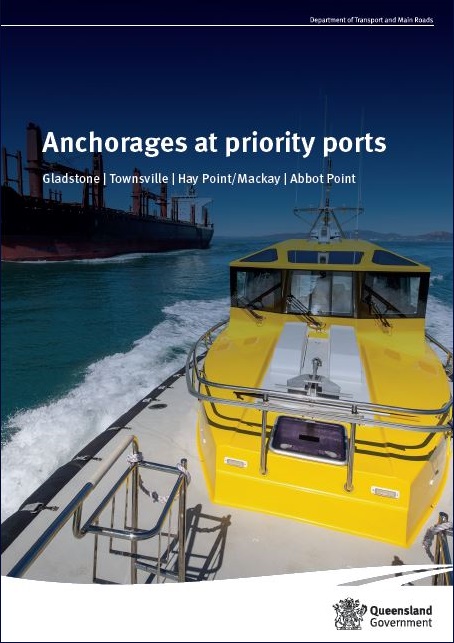 Anchorages at priority ports has been developed to help people understand:
the purpose of anchorages
why they are important
how they are managed.
More information on anchorages in Queensland
Maritime Safety Queensland (MSQ) plays a vital role in protecting Queensland's waterways and the people who use them—providing safer, cleaner seas. As part of this role, MSQ provides information to the port and shipping industries on anchorage design management and jurisdictional arrangements.
Key documents can be found in the maritime statistics and reports library:
Anchorage Area Design and Management Guideline 2019
Jurisdictional responsibility for anchorage in Queensland 2016.
Last updated 02 June 2022