About RoadTek
Who we are
RoadTek provides transport infrastructure solutions throughout Queensland as a commercial business within the Department of Transport and Main Roads (TMR).
We are a multi-disciplined organisation with accreditation to national and international standards
What we do
We specialise in delivering technically difficult, hard-to-scope, high risk and short-lead-time projects for both state and local governments, and provide valued services in niche markets.
We provide a range of transport infrastructure solutions and services, including:
civil construction and maintenance
traffic—electrical— services (including intelligent transport systems and intersection design)
linemarking services
emergency response to disruptive events and infrastructure failures.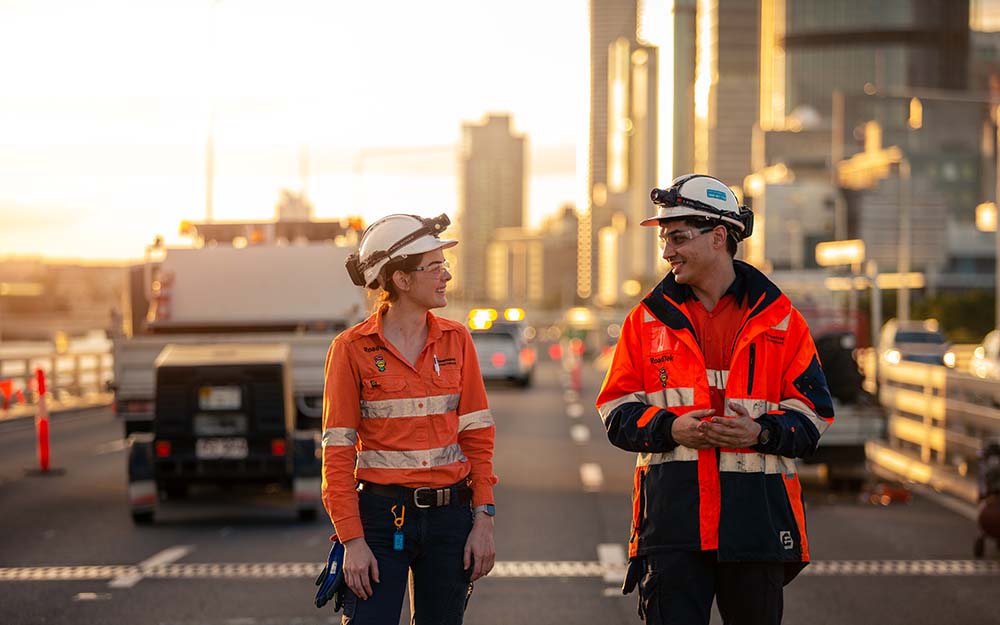 How we work
Our offices are in in strategic locations across Queensland so we can deliver projects anywhere in the state. Our local presence means our people have a better understanding of local and regional issues and can develop ongoing relationships with our partners adding value to the way our services are delivered.
As an organisation, RoadTek is focussed on community needs, as well as delivering best value outcomes in a safe and efficient manner.
We are committed to providing a safe environment for our people, contractors, subcontractors, suppliers and the community. We are also dedicated to building a sustainable future and minimising our impact on the environment. Safety and environmental sustainability are major considerations in all business decisions at every level of our organisation.
Why we are here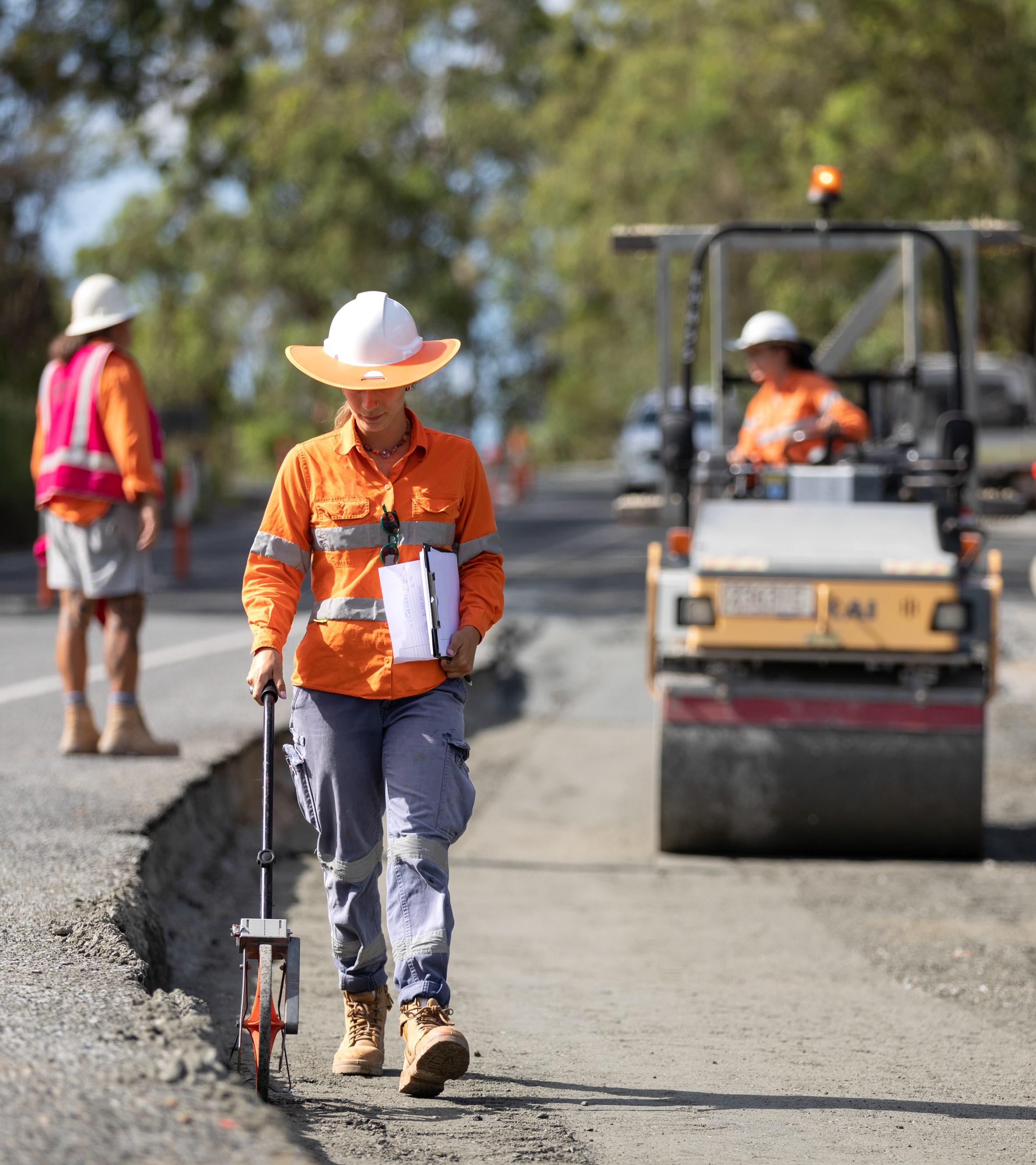 RoadTek provides value to government and the community by:
delivering transport infrastructure maintenance, works and services across Queensland
delivering tactical asset management and detailed analysis to support investment planning and decision making
being a highly skilled and capable workforce able to respond at short notice to disruptive events and infrastructure failures across Queensland
investigating, trialling and developing innovative solutions and practices (including leveraging emerging technologies, new materials and construction practices)
developing crucial infrastructure delivery skills and capability for TMR and government
contributing to TMR being an exemplar agency
being the benchmark for TMR in the civil construction industry
delivering high risk, hard to manage, community sensitive, short lead time projects on behalf of government
having positive relationships with local communities and local government, facilitated by our people living locally as active community participants
partnering with regional and indigenous communities to enhance training, development and employment opportunities.
Last updated 14 March 2022
Related information
Find out more about RoadTek: