Townsville Eastern Access Rail corridor
We are planning for the Townsville Eastern Access Rail Corridor (TEARC) project, a proposed 8.3km rail freight line connecting the North Coast rail line directly into the Port of Townsville.
The Port of Townsville is a vital transport node for the state and its growth and development relies on the efficiencies and expansion of its associated freight rail network.
The TEARC project is a proposed 8.3km rail freight line which will improve future connectivity between the port, Mount Isa and northern Queensland.
The TEARC project would specifically connect the North Coast rail line directly into the Port of Townsville through the Townsville State Development Area, parallel to the Port Access Road.
It will create capacity for the growing tonnage demand on the Mount Isa rail system and improve traffic flow, amenity and safety by reducing the number of freight trains using the current line through Townsville's city centre.
The TEARC is a long-term project that will support the growth of the Port of Townsville well into the future.
Preservation of the project corridor now will ensure land is available when required.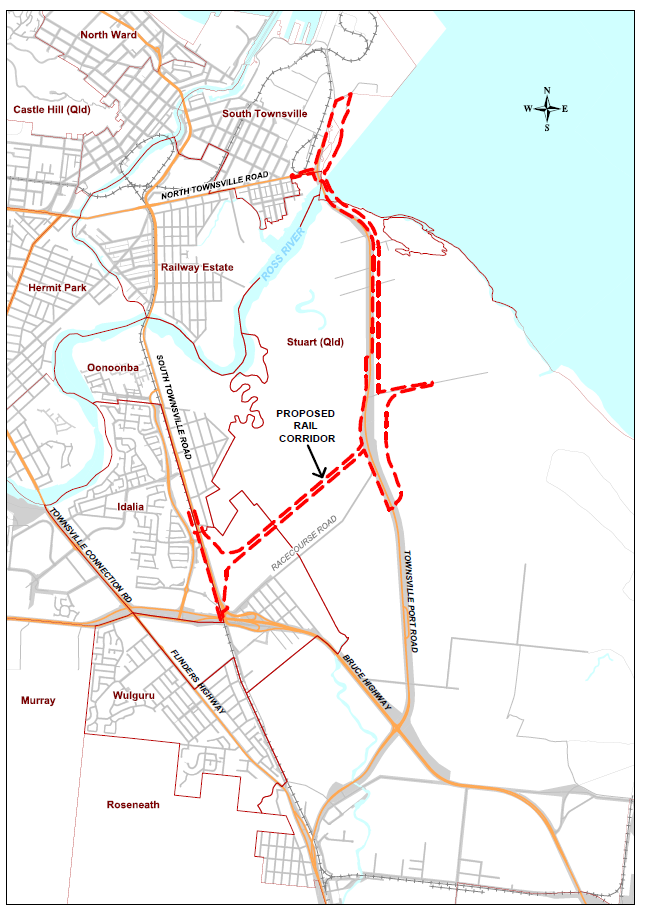 Benefits
Increases capacity
Improves network efficiency
Improves flood immunity
Contributes to economy
Contributes to regional growth
Reduces maintenance
Funding
$10 million has been committed to preserve the Townsville Eastern Access Rail Corridor, with joint contributions from the Australian and Queensland Governments. 
Total investment

$10 million
Current status
Project background
November 2017 - Building Queensland completed a detailed business case, assessing the viability of the TEARC project, considering the future demand and freight capacity along the supply chain. The business case concluded that the current costs of proceeding with the new line significantly outweighed the project benefits.
Early 2018 - Building Queensland's findings were presented and accepted by the Queensland Government. The Australian Government also accepted these findings.
We are committed to preserving the TEARC corridor, to construction of the freight line when demand supports it. This will include gazetting the corridor, meeting environmental obligations and the acquisition of land where required.
Stakeholder engagement
We are engaging with stakeholders and will continue to do so as planning progresses.