Bicentennial Bikeway, Kurilpa Bridge to Victoria Bridge, business case
The Bicentennial Bikeway – Kurilpa Bridge to Victoria Bridge upgrade provides an upgraded link for bicycle riders and pedestrians in Brisbane's Central Business District.
TMR is committed to creating a single integrated transport network accessible to everyone, building prosperity and supporting the development of liveable regions and active cities.
The project will upgrade the active transport link and improve connectivity, allowing a significantly improved pedestrian walkway to connect from the Queen's Wharf development to Toowong.
Benefits
Improves safety
Increases capacity
Improves network efficiency
Better active transport
Improves ride quality
Key features
Separated 3m-wide pedestrian path and 4m-wide bicycle lane will improve user safety and increase bikeway capacity.
Improved functionality and user experience connecting with neighbouring infrastructure in the area.
Safer access to the CBD from the Bicentennial Bikeway.
Improved visual amenity to encourage more active transport, more often, for people of all ages and abilities.
Ramp to Ann Street as shown in the project map.
Funding
Active Transport Investment Program
Total investment

$1.6 million
Queensland Government

$1.6 million
Current status
The business case was completed in late August 2021. Activities during this phase included environmental monitoring, engineering investigations and community consultation. View the consultation summary report.
The business case was undertaken to build on the feasibility study which was completed in 2019. Future stages of the project are currently unfunded.
Concept plan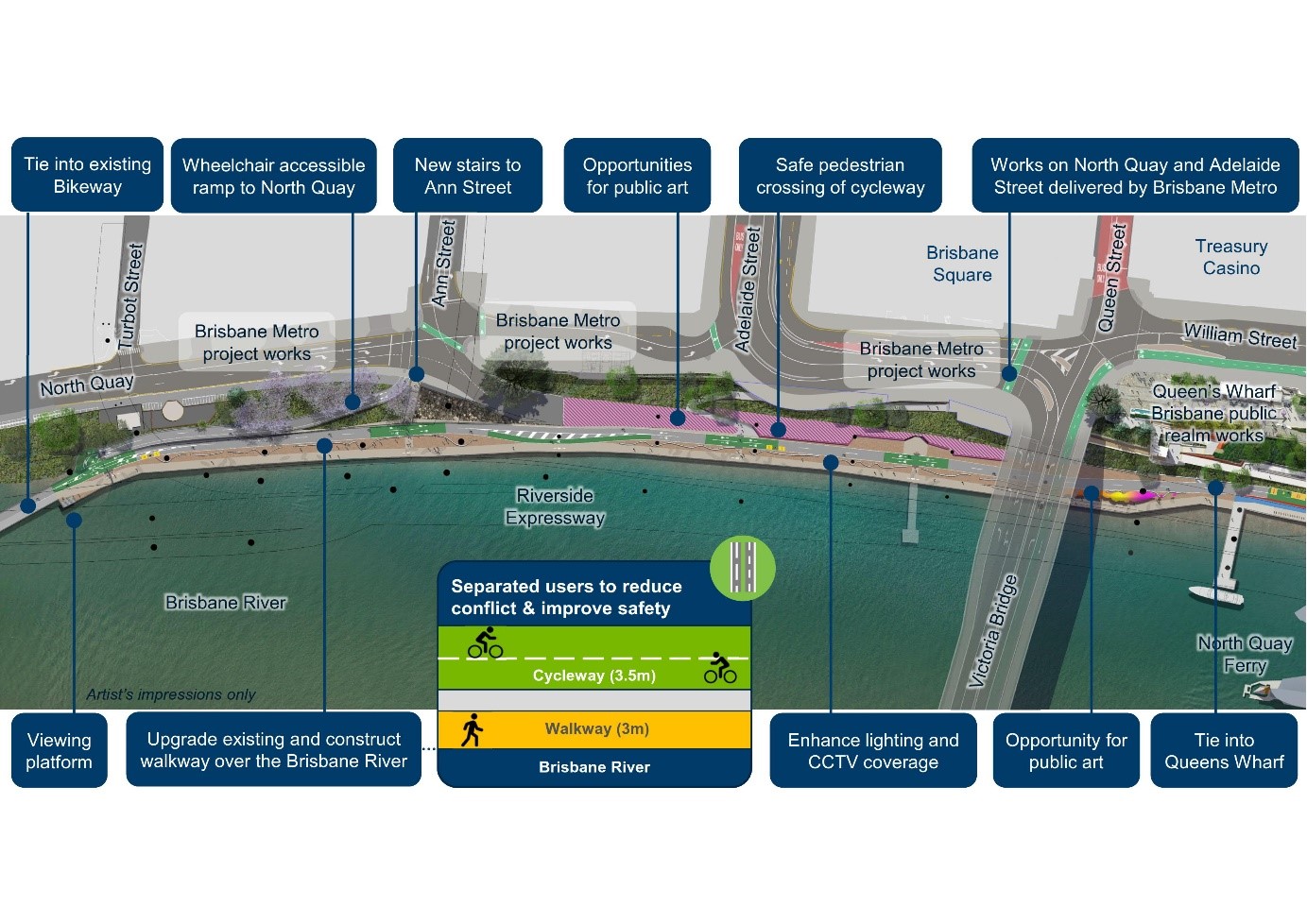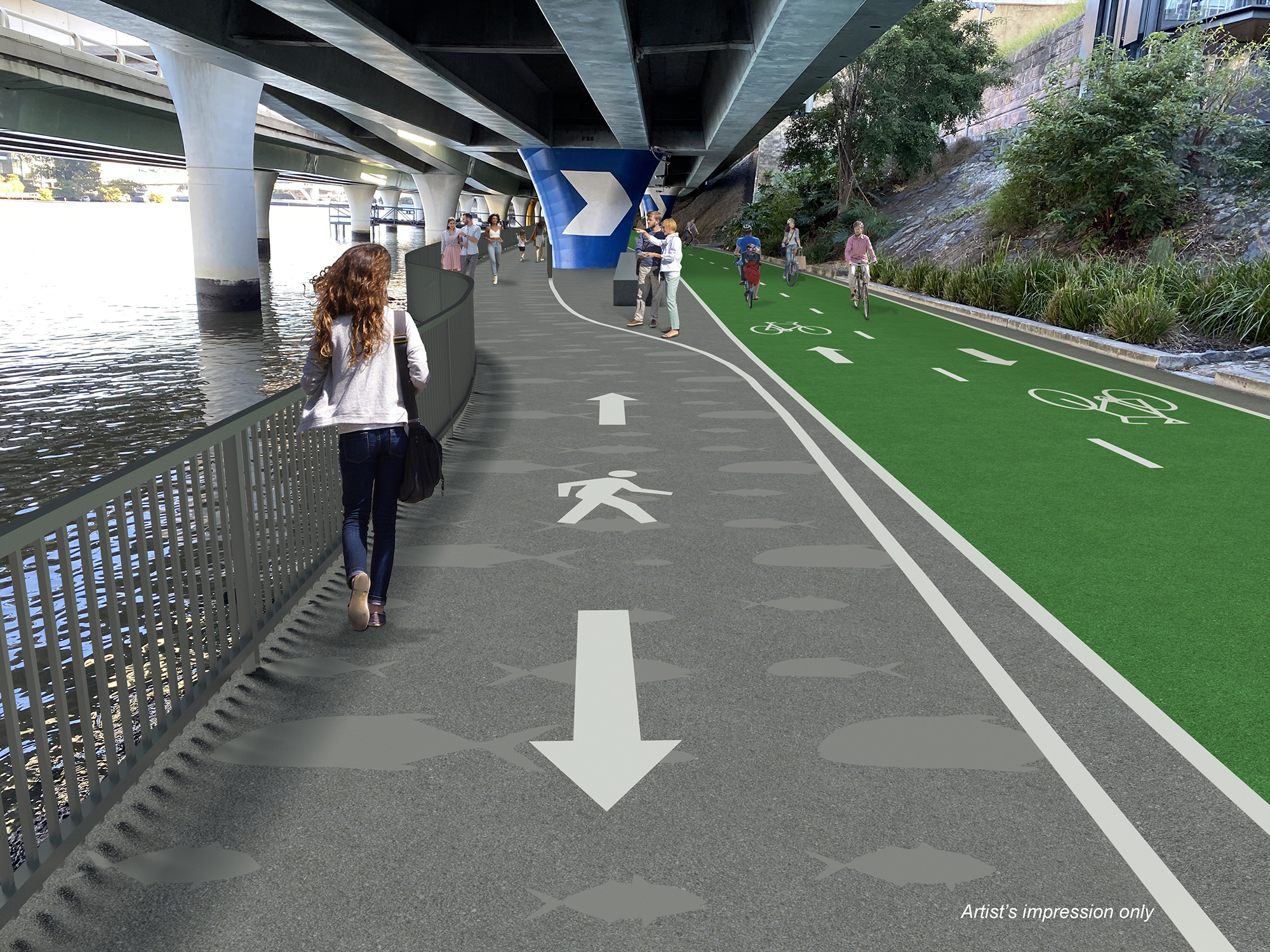 Bicentennial Bikeway east view