Nicklin Way / Third Avenue extension intersection
We are delivering a road extension between Third Avenue and Nicklin Way to create a new entry into the Caloundra CBD and reduce delays at the Caloundra Road/Nicklin Way roundabout.
This new road connection is part of a staged network solution for the intersection of Caloundra Road, Nicklin Way and Pelican Waters Boulevard.
The project will provide safer and more direct access to Caloundra for motorists, cyclists and pedestrians approaching from Mooloolaba.
It will link with Sunshine Coast Council's proposed duplication of Oval Avenue, making it easier to travel into Caloundra by reducing traffic congestion on Caloundra Road.
Benefits
Returns local roads
Improves network efficiency
Increases traffic flow
Reduces peak hour congestion
Better road access
Reduces travel time
Contributes to economy
Contributes to regional growth
Better active transport
Key features
This project will provide:
a new intersection connecting Nicklin Way and Third Avenue to provide an alternative entry into the Caloundra CBD and reduce congestion at the Caloundra Road/Nicklin Way roundabout
extension of Third Avenue from Arthur Street to Nicklin Way
a connection to Oval Avenue, which will be duplicated by Sunshine Coast Council, to improve traffic flow
new cycle facilities and pathways to improve access to Caloundra via active transport.
Funding
The Queensland Government has committed $7 million for the delivery of this project as part of the Queensland Transport and Roads Investment Program. The Queensland Government is negotiating with the Australian Government for additional funding for the project.
Total investment

$11.2 million
Queensland Government

$7 million
Local Government

$4.2 million
Current status
We are currently undertaking planning for this upgrade and working with Sunshine Coast Council to coordinate delivery.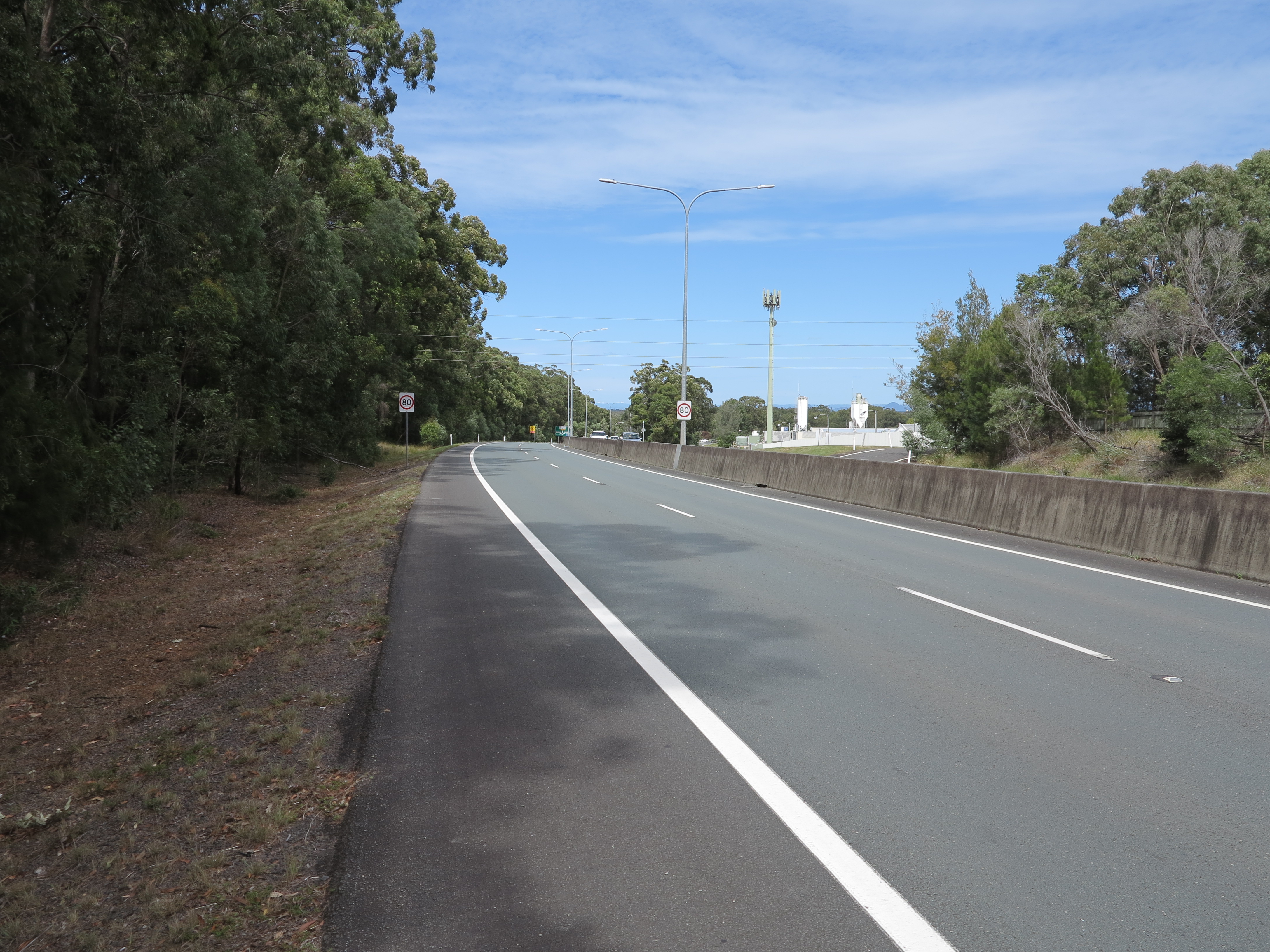 Nicklin Way, looking south towards Caloundra, at the location where Third Avenue will connect.