Mount Lindesay Highway (Brisbane - Beaudesert), Johanna Street to South Street (Jimboomba), duplication
The Mount Lindesay Highway at Jimboomba will be upgraded to improve safety, reduce congestion and improve shared path connectivity.
The highway at Jimboomba from Johanna Street to South Street will be upgraded. This 1.5km upgrade will widen the highway from 2 to 4 lanes to support population growth and to reduce travel times.
Benefits
Improves safety
Increases capacity
Reduces peak hour congestion
Reduces travel time
Better active transport
Key features
Widening the highway to 4 lanes.
Construction of a new overpass over the disused rail corridor.
Upgraded/improved intersections at Johanna Street, Spring Street and South Street.
Building a new shared pedestrian and bike underpass along the disused rail corridor.
Funding
This project is jointly funded by the Australian and Queensland governments on an 80:20 basis. Investment ID 1776871
Total investment

$53 million
Australian Government

$42.4 million
Queensland Government

$10.6 million
Current status
Design started May 2021.
Mount Lindesay Highway (Brisbane - Beaudesert), Johanna Street to South Street (Jimboomba), duplication project map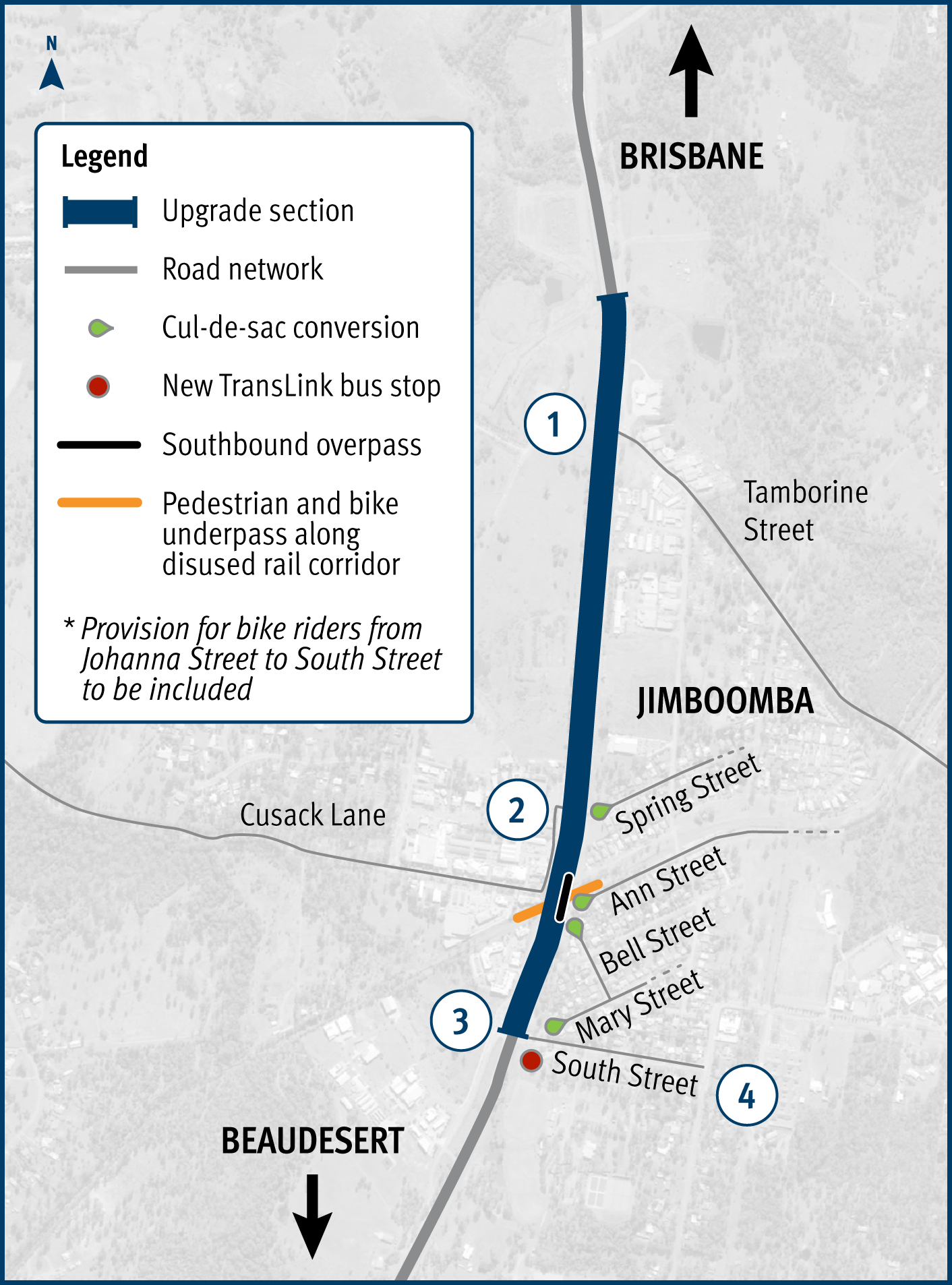 Intersection upgrade (Johanna Street)
Intersection reconfigured (Spring Street)
Intersection improvements (South Street)
South Street, local road improvements (council works)