Natural Disaster Program
We are working on more than 350 projects to restore roads across Queensland damaged by floods and bushfires.
We are reconnecting communities and supporting regional economic recovery after disaster events damaged the state-controlled road network in 2018, 2019 and 2020.
Key features
Restoring damaged roads and road surfaces.
Repairing damaged structures, including bridges and culverts.
Repairing damaged slopes and batters along roads.
Clearing silt and debris.
Benefits
Returns local roads
Contributes to economy
Contributes to regional growth
Current status
Following flooding in early 2020, we have completed emergency works and are assessing road damage to determine where more repairs are required.
Repairs are in progress after numerous severe bushfires burned across eastern and southern Queensland in late 2019.
Works to repair severely damaged slopes along Binna Burra Road were completed in mid-November 2020.
Geotechnical consultants have completed initial investigations of bushfire-impacted areas at Cunninghams Gap to identify reconstruction requirements. We are now doing more detailed ground investigations and surveys of this area.
Reconstruction work following significant flooding caused by the North and Far North Queensland Monsoon Trough in January and February 2019 is underway or complete.
Repairs to major damaged sites across northern and north western Queensland were completed in 2019 and the focus is now on central western Queensland and further sites near Townsville.
Work is in progress on the final project to repair the Gladstone–Monto Road floodways after 2018 disaster events.
As well as repairs, we are improving the flood immunity and resilience of the state-controlled road network through the 2019 Betterment Program. Projects at 10 key sites are now complete or underway through the program.
Funding
Eligible reconstruction works are jointly funded by the Commonwealth and Queensland Governments under the
Disaster Recovery Funding Arrangements (DRFA)
.
Traffic info
These works may change traffic conditions that impact your travel. Visit
QLDTraffic
to plan your journey.
Images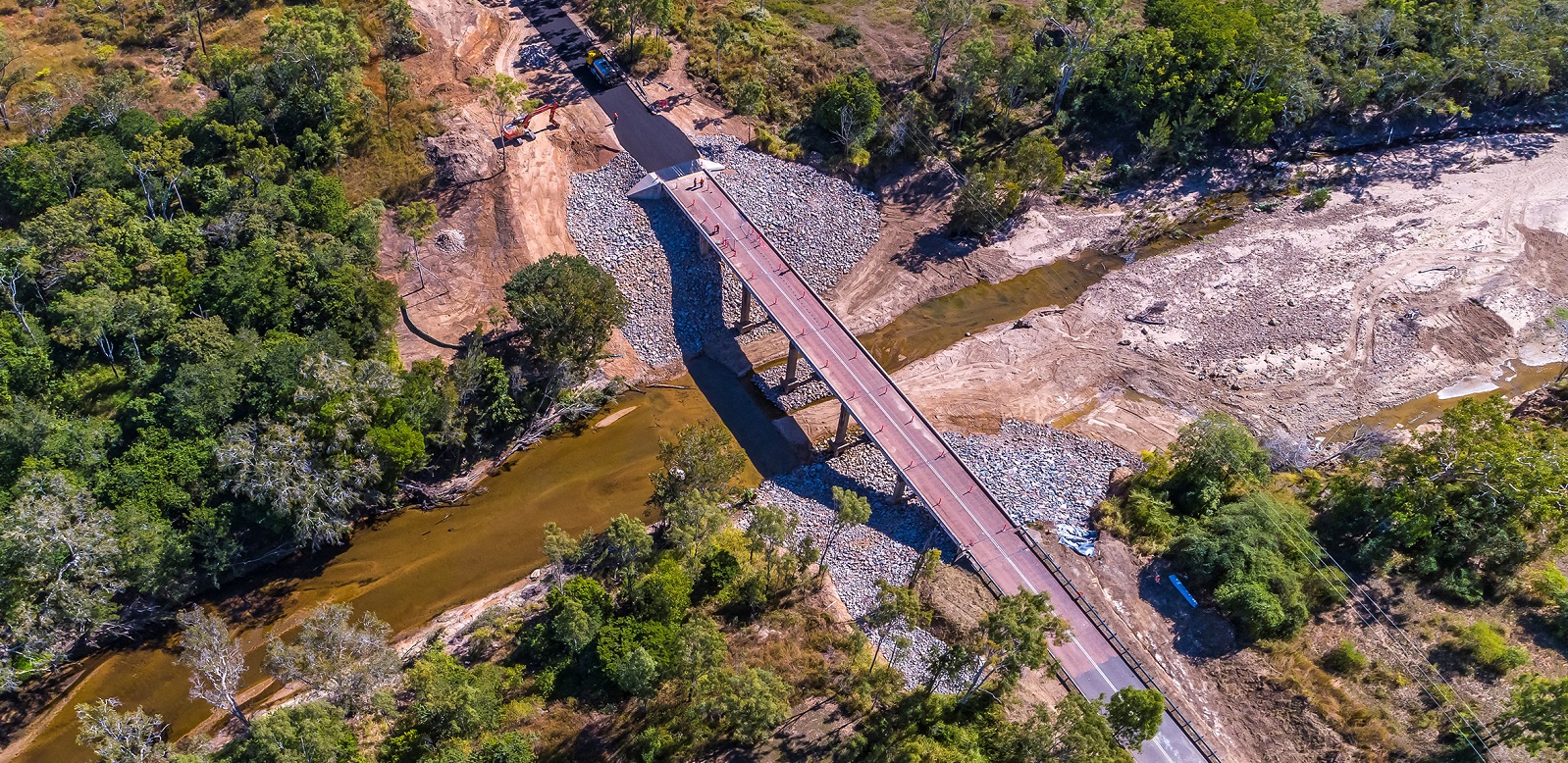 Alice River Bridge—completed works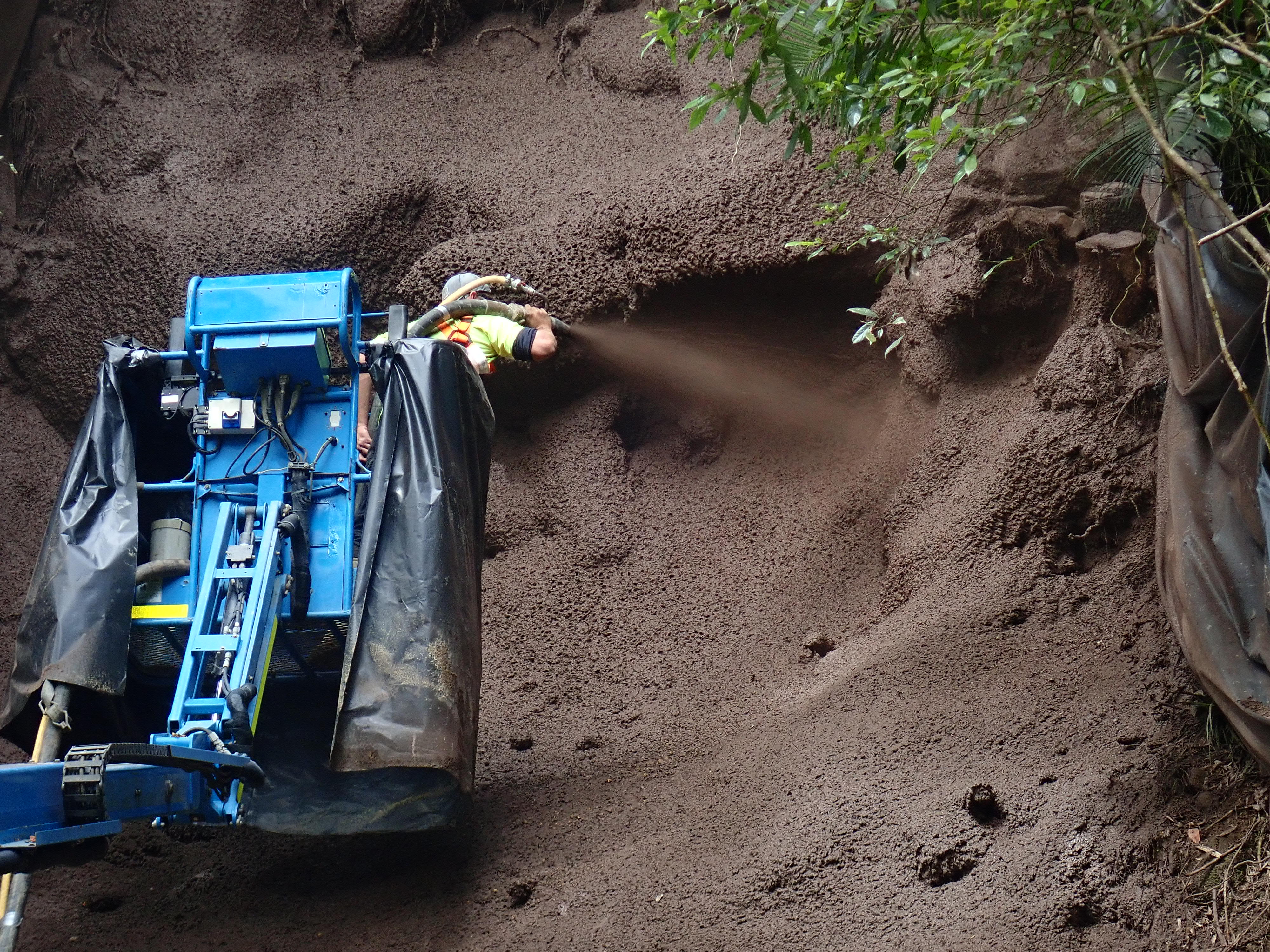 Mount Spec Road—spraying concrete to stabilise slope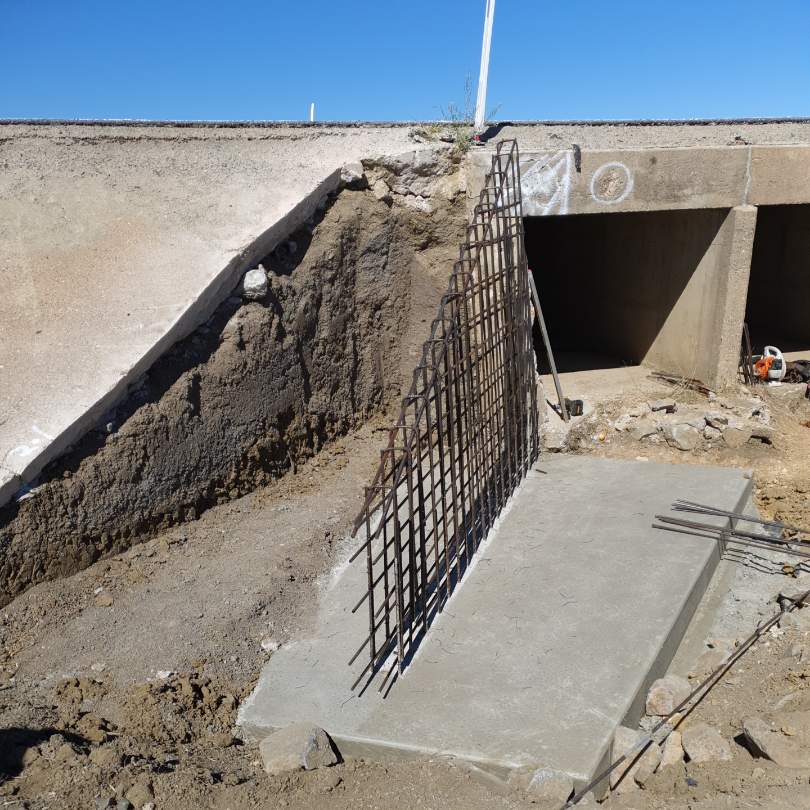 Flinders Highway (Hughenden to Richmond)—culvert repairs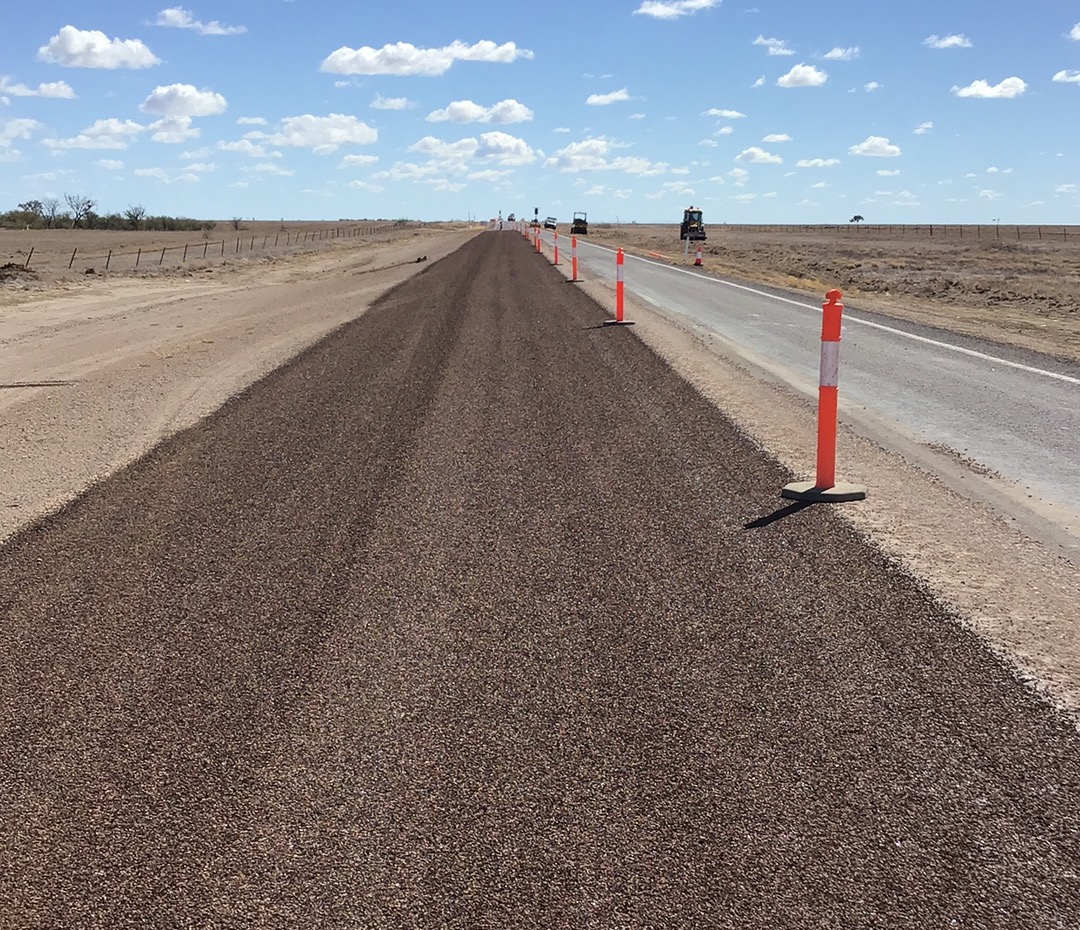 Landsborough Highway (Winton to Kynuna)—pavement restoration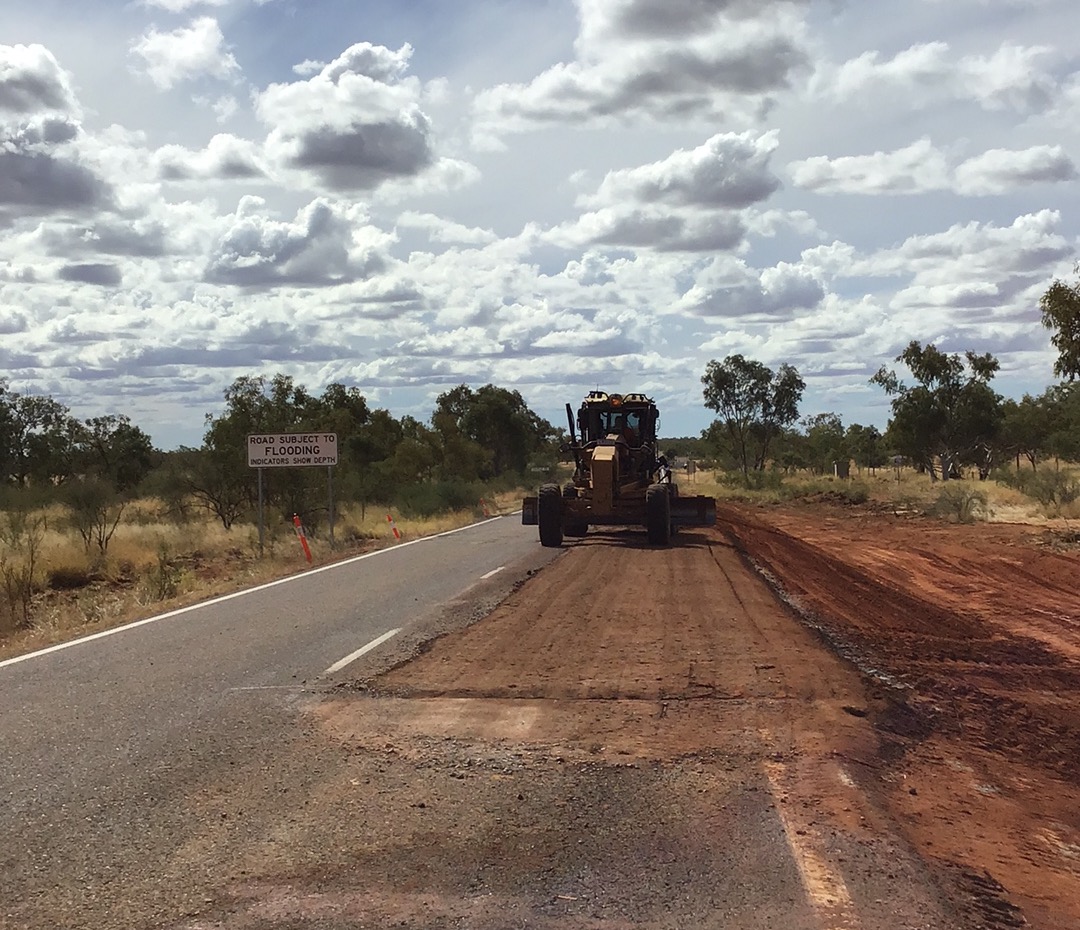 Burke Developmental Road (Cloncurry to Normanton)—in situ stabilisation works
2 Projects in Natural Disaster Program
Following extensive damage from the Southern Queensland Bushfires on Binna Burra Road in September 2019, we have been working to repair this severely damaged area along Binna Burra Road.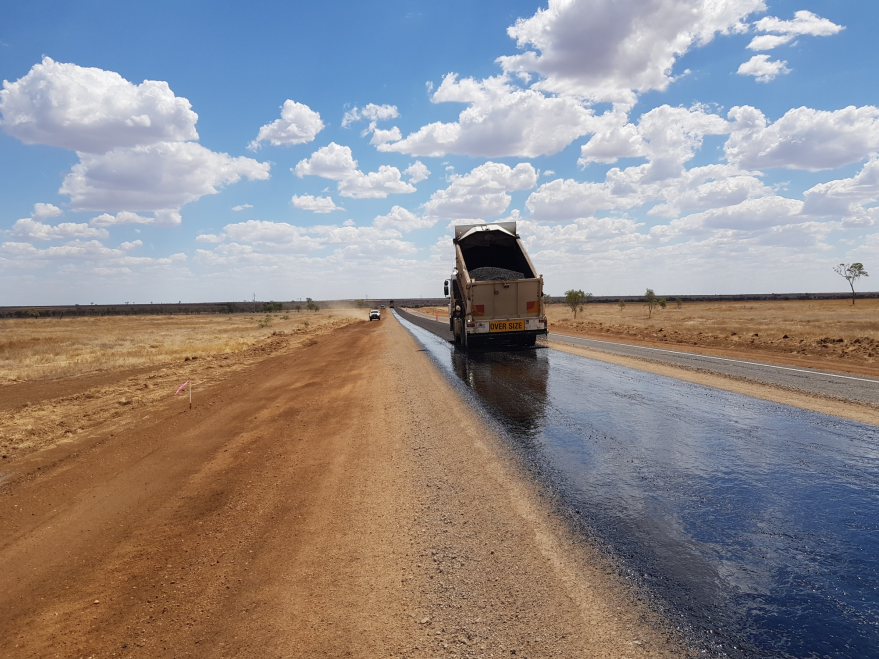 We are improving the flood immunity and resilience of the state-controlled road network at 10 key sites.